All of this adds up to a game that feels newly, relentlessly playable, even after I clocked 100 hours plus in the game before between platforms.
Mirroring Blizzard's moves in World of Warcraft and its many expansions over the last ten years, all pre patch gear is now obsolete.
This change alone adds a more consistent reward loop, and players who have invested dozens of hours in search of powerful weapons and armor 'preReaper' of Souls won't be able to hide behind their existing tools. Usually, Diablo 3 quickly makes scandalous departures from previous games, while all of so it is familiar. Skill points and attributes are out. Enemies yield randomly generated loot. Fact, from a thousand feet up, Diablo 3 resembles Diablo Past, more or less. It's still a game defined almost entirely by clicking on things you click on the ground to move your character to that point, you click on items to pick them up, you click on enemies to make them dead.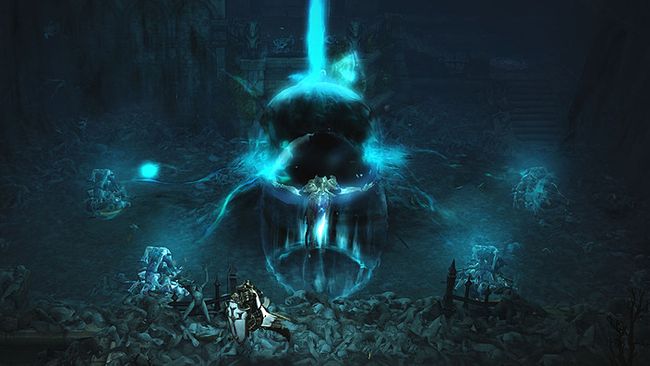 Reaper of Souls' additions to Diablo 3 came in late February for free in the type of Loot 0, a significant retooling of the game's underlying mechanics and systems. That patch was 'so named' for changes in Diablo 3's 'drop rate' the rate at which items spawn worldwide, and what kinds of items players will find. In adventure mode, the story and narrative objectives are gone, replaced by bounties spread across the world of Sanctuary. For instance, the new Adventure mode is the purest distillation of this idea. While preventing 'adhoc' item selling and trading between players almost entirely, The entire 'ingame' economy had been sealed more tightly as legendary and set items are now account bound. You can trade legendaries and set items for a short time with players who were in your game when you found them. Blizzard hasn't stopped there. Yes, that's right! The loophole? The auction house real money and otherwise is gone from Diablo 3 entirely. Gone.
The Paragon system?
Blizzard has a history of making major changes to their games in the wake of extensive player feedback, and Reaper of Souls is no exception.
Completely changed. And now here is a question. The 'muchmaligned' auction house? That is interesting. Difficulties? Reset and applied account wide to every character. With that said, where Diablo 3's fights and progression were a great modernization of the action RPG formula, Reaper of Souls makes it looks measured and austere in comparison. This is the case. It's all about more. That's right! The result of all these system changes and tweaks is a more immediately gratifying game. The other side of Diablo's eternal conflict hasn't gone unchanged either elite mobs and boss characters have seen a change in the ways that they do damage and the minions they appear with, and the tendency of bosses toward 'oneshot' kill attacks and combinations seems less prevalent than they once were.
Potions are a thing of the past replaced by one time health globe pickups dropped by downed enemies.
Magic weapons already have their properties laid bare.
Town portal scrolls? Gone. Basically, others been moved from secondary, limited use to notorious primary skills that serve as main attacks that can be used endlessly. Several skills are replaced entirely.
Consequently, this drastic renovation of Diablo 3's item economy pairs with a complete revising of each character class's skill tree. Plenty of explosions and flashing lights, I found I needed longer breaks between sessions than I did in Diablo 3 back in There's very much going on everytime now, consequently many magic items, therefore many crafting decisions, many different objectives that I sometimes felt a little overwhelmed, It's easier to lose hours and hours of time in Reaper of Souls' loop.
My only concern after spending an additional 30 hours with Reaper of Souls is fatigue.